Submitted by Henry J Laufenberg on
Book Recommendations
This past spring English Matters wiggled its way through the contorted halls of Padelford, over and down to the Creative Writing offices to tap MFA students for book recommendations.  They duly pointed out some great reads that we hope have been picked up and enjoyed.  Upon pondering upon whom to lean for your winter reading pleasure, it occurred to English Matters that our PhD program students do read on occasion.  That occasion being the times when they're awake.  Given this powerful proclivity for textual perusal, it's no surprise that our bright young doctoral candidates have provided a terrific set of interesting books.
Kathleen Reeves recommends 10:04 by Ben Lerner:  "10:04 is gripping, funny, apocalyptic, and sweet. Set in New York during Occupy Wall Street and bookended by Hurricanes Irene and Sandy, the novel considers climate change, global capitalism, race, and reproduction, and also manages to call back to Whitman in a beautiful (and complicated) way. Ben Lerner is a genius, and even if you tried his first novel and didn't love it, I suggest trying this one."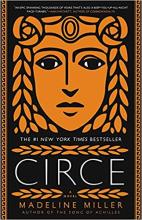 Sarah Faulkner recommends Circe by Madeline Miller:  "While reading Circe, I felt I was living within Miller's epic, poetic prose. Soft, lilting, and yet also deeply sharp, this re-telling of the Odyssey's enigmatic witch is completely encompassing. You can feel the earth underneath her fingernails and smell the herbs she gathers, yet despite this immersion you're also constantly aware of Miller's incredible craft. At once lulling, aching, and striking, Circe is the best book I've read in years. It is the book, quite frankly, I wish I'd written."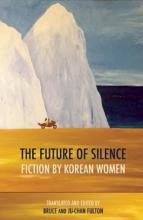 E.J. Koh recommends The Future of Silence: Fiction by Korean Women, a collection of contemporary fiction by Korean women translated by Bruce and Ju-Chan Fulton: "It's one of very few collections of Korean writing in the English-speaking world. Stories like O Chong-hui's "Wayfarer" and Park Wan-so's "Identical Apartments" open the door into domestic, sterile psychosis through literary experimentation. One of my favorites, So Young-un's "Dear Distant Love," with its repressed, reclaimed crescendos is darkly moving. These women writers are bold; they draw near yet remain distant through stories that both disturb and delight endlessly."