Submitted by Henry J Laufenberg on
Kristen Millares Young (MFA '12) is the current Prose Writer-in-Resident at Hugo House.  She is the author of Subduction, published by Red Hen Press in April 2020, a lyric retelling of the troubled history of encounter in the Americas. Ms. Magazine called the book an "utterly unique and important first novel." Luis Alberto Urrea issues high praise: "The brilliance of Subduction only suggests the wonders to come. It is a good day for us when Kristen Millares Young puts pen to paper. Highly recommended."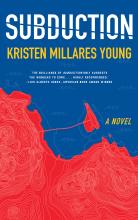 Subduction was named a staff pick by The Paris Review.  Seventh Wave Magazine interviewed Young about her novel.  The conversation ranges from diaspora to encounter to emotional restitution, exemplifying of the depth and breadth of Young's book.
And what is this lauded new novel about, you might be asking? Subduction follows a Latinx anthropologist, Claudia, as she embarks on fieldwork on the Makah Indian Reservation carrying serious baggage – her husband just ran off with her sister. Claudia loses control as soon as she arrives in Neah Bay, where she begins an affair with Peter, the son of her best research participant. Claudia helps Peter's family convey a legacy delayed for decades by the death of his father. But her presence, echoing centuries of fraught contact with indigenous peoples, brings lasting change and real damage. 
Young is a dedicated leader in the Pacific Northwest's literary community.  She moderates events for Seattle Arts & Lectures, and characterizes herself as a "literary organizer": "Across genres, my voice is direct and unsurprised by the cruelty people are capable of inflicting. I am also shocked by the beauty of the natural world, sensitive to the pull of history, and in search of grace from humanity."
Young's a professional journalist too.  For the Washington Post, she has written reviews of Lost Children Archive by Valeria Luiselli and In the Dream House by Carmen Maria Machado, among others. She's an investigative reporter and essayist for the Guardian (her investigation of Native actress Misty Upham's disappearance was recognized by the Society for Features Journalism), and also a freelancer for the New York Times, where she researched the Pulitzer and Peabody winning "Snow Fall: The Avalanche at Tunnel Creek."
Congratulations on your well-earned successes Kristen!
Derek Sheffield (BA '90, MFA '99) is Poetry Editor of Terrain.org.  Derek wants to let you know about the book he co-edited, Dear America: Letters of Hope, Habitat, Defiance, and Democracy, published by Trinity University Press on April 22nd 2020, the 50th Anniversary of Earth Day.
This important and diverse anthology features many graduates of the UW English program, including Christopher Merrill, Erin Malone, and Martha Silano. In addition, some faculty have contributed, namely Rick Kenney, Colleen McElroy, and, from UW Tacoma, Ever Jones. As an added bonus, UW alum (and Sheffield's undergraduate roommate) Attorney General Bob Ferguson contributed a letter. From the publisher:
"Dear America reflects the evolution of a moral panic that has emerged in the nation. More importantly, it is a timely congress of the personal and the political, a clarion call to find common ground and conflict resolution, all with a particular focus on the environment, social justice, and climate change. The diverse collection features personal essays, narrative journalism, poetry, and visual art from more than 130 contributors—many pieces never before published—all literary reactions to the times we live in, with a focus on civic action and social change as we approach future elections. As Scott Minar writes, we must remain steadfast and look to the future: 'Despair can bring us very low, or it can make us smarter and stronger than we have ever been before.'"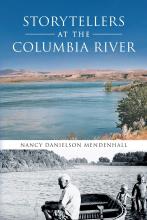 Nancy Danielson Mendenhall (BA '59) just published her third book. Her first books were social history and fisheries/ecological nonfiction.  This time it's fiction: Storytellers at the Columbia River (Far Eastern Press of Seattle, 2020). The book jacket reads:
"Five newcomers arrive at the 1998 Settlers' Reunion at the mid-Columbia River: two anthropologists drawn by the storytelling, two on special missions from their elders, and a Siberian shaman intent on river healing. A Wanapum Indian bus driver angry over salmon losses takes them into the devastated area around the defunct Hanford atomic plant, the scene of the 1943 settler evictions. That view, and the growing threat of nuclear waste from the plant, spark new insights, friendships, and loves. Decades-old anger is swept into vows of action to save the salmon, the Columbia, and the world beyond."
Medenhall's new book takes on themes of the Pacific NW, Alaska, and cultures on the Columbia River.  Congratulations!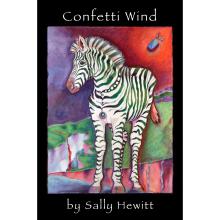 Sally Hewitt (BA '69) is editor of The Rockford Review and author of Confetti Wind (RWG Press, 2016). Her poems have been published or are forthcoming in Sue C. Boynton Poetry Contest: The Third Five Years, The Rockford Review, Plainsongs, and Whatcom Watch.  Hewitt is a Seattle native and accomplished visual artist represented at galleries across the West. Check out her highly-perusable personal website. 
Mark Kaminski (BA '76) recently retired from a career as Professor in physiology and genetics at University of Western States in Portland, Oregon.  His retirement duties as self-described "Goofer-off-in-Chief" include flying a drone and driving his Austin Healey Bugeye Sprite.  English Matters says fun stuff!  But hopefully not simultaneous.
I suppose we should note that Professor Kaminski holds science degrees from WSU and Northwestern along as a BA from us, but we will still take our full third of the credit for his success.  Enjoy your retirement Mark.
Matt King (BA '88) published his first novel, The Caverns of Stillwater with Branching Realities Press.
The publisher pitches the novel as "about private investigator Bernard Devlin, who discovers he is the only benefactor in a will left by an unknown uncle. He travels to Missouri to look into his inheritance and discovers disturbing rumors of a trail of bodies leading to his late uncle's property and the network of underground caves there. Local law enforcement suspects Bernard's uncle was a serial killer and are determined to get to get into the caves to prove it.  After hearing praise of his uncle from the people who knew him, Bernard isn't convinced he was a killer.  However, there is something in the caves…"
How's that for a twisty old-fashioned pot boiler of a crime mystery plot?  Hope you had fun writing it Matt!