Submitted by Henry J Laufenberg on
Highlight achievements of the English Department's talented faculty come, like Perseid meteors, at fleet pace.  English Matters in each issue will feature some of the brightest arcs of the season.  This fall we direct your attention to:  Sandra Silberstein's Landolt Distinguished Graduate Mentor Award; Juliet Shield's Fulbright Scholar Award; Anu Taranath's work addressing power and privilege in the classroom; and Charles Johnson's Smithsonian Magazine piece for the newly opened African American Museum of History and Culture.
Sandra Silberstein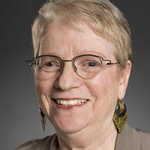 Every year, the Marsha L. Landolt Distinguished Graduate Mentor Award recognizes one faculty member from across the University of Washington who has made outstanding contributions to the education and guidance of graduate students. We are proud to announce that English department Professor Sandra Silberstein has been awarded the 2016 Landolt Award for her exemplary commitment and skill in mentoring a broad range of students, and for directing the highly successful MATESOL program.  Graduate student mentorship is among the most sustained and intensive work faculty perform.  In their award letter, the UW president and provost noted Professor Silberstein's outreach and commitment to diversity reflected not only in the kinds of scholarship she supports but also her dedication to mentees from diverse backgrounds.
Congratulations Professor Silberstein on this outstanding recognition!  Read more
 Anu Taranath
Recently featured in UW's The Whole U's Faculty Friday column, Professor Anu Taranath (Senior Lecturer in English and Comparative History of Ideas) describes how she addresses such difficult issues as power and privilege in her classroom.  "My goal is to cast as wide a net as possible.  Do you feel odd, weird, and awkward talking about issues of race, and sexuality and gender, and power, and privilege? Do you dread what might ensue if you actually say what's on your mind? Then welcome. Let's feel odd and weird together."  Read more
Juliet Shields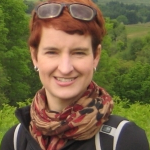 Juliet Shields, Associate Professor of English, has received a Fulbright Scholar Award to spend six months doing research at the National Library of Scotland.  Shields reports that her "research on nineteenth-century Scottish literature has revealed an overlooked literary tradition of realistic counter-representations in works by women writers—from stories of mundane domestic life in villages where nothing ever happens to accounts of grinding poverty in Glasgow's slums."  A book on this very interesting tradition countering typical 19th century romantic accounts of Scotland is in the works.  Read more
Charles Johnson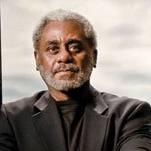 Emeritus professor Charles Johnson was recently asked by the editors of the Smithsonian Magazine to write the first of nineteen statements regarding items that will be displayed at the new National Museum of African American History and Culture in Washington, D.C.  His analysis is followed by that of eighteen academics, political figures and celebrities, including Oprah Winfrey, Spike Lee, and U.S. Representative John Lewis.
Professor Johnson's contextualization of a 19th century iron slave shackle begins, "If these shackles could speak, they would say it took the resources of an entire society to create slave ships…."  Read more