Submitted by Henry J Laufenberg on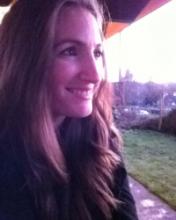 Not only professors won the Simpson Center's Society of Scholars Fellowships (See Faculty Notes).   Graduate student Elizabeth Janssen has also been awarded support for her dissertation project, Terms and Conditions: Race, Literary Value, and US Reading Publics.
And likewise, the following graduate students join our odd half-dozen faculty in securing Simpson Center Cross-disciplinary Research Cluster Grants: Sarah Faulkner and Matt Poland (Eighteenth and Nineteenth Century Literature); Krista Daniel (Modernist Studies).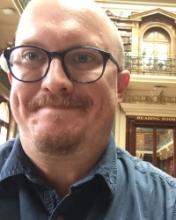 Mellon Fellows for Reaching New Publics is one of the newer scholarship programs on campus.  Six fellowships are offered campus wide; English department graduate students have claimed two.  Alysse Hotz and Jacqui Pratt are funded to "develop connections between UW and two-year colleges in the Seattle area, helping scholars and teachers understand the increasingly vital role of two-year colleges in higher education." 
Under the same moniker and closely related, Mellon Summer Fellowships for Public Projects in the Humanities seek to promote public scholarship. Tyler Babbie was chosen for this fellowship for his project, A Year along the Color Line.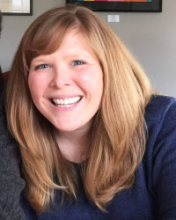 The UW English Department itself administers and awards fellowships in support of our graduate students made available primarily through the generous donations of alumni to endowed funds.  In 2017-2018 these fellowships include the Robert R. and Mary Waltz Dissertation fellowship (Denise Grollmus); the Susannah J. McMurphy Dissertation Fellowship (Samantha Simon); the Phyllis F. and Donald E. Dorset Graduate Fellowship (Jennifer Van Houdt, Krista Daniel, Stephanie Hankinson); the Donna Gerstenberger Fellowship (Kaelie Giffe); the Chester Fritz Fellowship for International Research and Study (Joe Concannon);  and the Modern Language Quarterly Dissertation Fellowship (Zach Tavlin).
Congratulations to all of our awardees.   And a huge, heartfelt THANK YOU to the donors who make these scholarships possible!  Thanks as well to Lee Scheingold – long-time member of the UW community and author of One Silken Thread: Poetry's Presence in Grief -- for a terrifically generous endowment that will fund an exciting new lecture series on Poetics.
As public budgets tighten, it's more important than ever for alumni to help support the English Department's legacy of excellence in preparing higher education's future scholars and teachers.  For information on how you can help, please visit our support page to discover the myriad ways your tax deductible gift can be put to work for the greater good.