Submitted by Henry J Laufenberg on
Faculty and Staff News
First a bit of great program news.
GradReports.com has ranked the UW English department MFA program #1 in the country based on median early-career salary.  This  data was drawn from surveys of over 5 million graduates conducted by the U.S. Department of Education's higher ed information resource, College Scorecard.  The University of Washington's MFA program claims this honor with emphasis, out earning the second ranked program by more than 30%, and graduating writers with reasonable average debt – less than nearly all other programs in the top 25.  While English Matters certainly hopes for a world that fairly rewards all creative people, we loudly applaud our MFA program for doing amazing work preparing our graduates for the job market.  Read some background and sort some stats here.
While we celebrate good news, we also mourn a renowned ex-faculty member's passing. Martha Banta, Distinguished Professor of English, Emerita, at the University of California, Los Angeles, died on March 31, 2020 at her home in Pasadena, where she had been convalescing after a fall.  She was 91.  Professor Banta was an associate professor at the University of Washington, where she taught for 13 years before moving to UCLA in 1983. 
William Handley, Associate Professor of English at USC, writes in an obituary:
"An iconoclastic and prolific scholar of American literature and culture, Professor Banta published eight books on a wide range of subjects, four of them since her retirement from teaching in 1998.  At the time of her death, she had completed a ninth manuscript about Plato's influence in literary history and had been working on a tenth, about the American love of 'little wars.' Banta was throughout her career a scholar of Henry James, the subject of her first book, Henry James and the Occult, and wrote the introduction to one volume of his complete letters, a continuing project at the University of Nebraska Press. For Penguin and Oxford World Classics, Banta edited and introduced works by James, Edith Wharton, and Thorstein Veblen. She was also Associate Editor of the Columbia Literary History of the United States and Editor and contributor to The Harper American Literature anthology. Banta served as president of the American Studies Association from 1990-91, which awarded her the Carl Bode-Norman Holmes Pearson Prize for Lifetime Achievement and Service in 2002. From 1997-2000, she also served as editor of PMLA, the journal of the Modern Language Association....  She received from the MLA the Jay B. Hubbell Award for Lifetime Achievement in 2005."
Congratulations to Stephanie Clare and Rae Paris on their tenure and promotion to the rank of Associate Professor.  Congratulations to David Crouse and Gillian Harkins on their promotion to the rank of Professor.  Congratulations to Frances McCue on her promotion to the rank of Principal Lecturer (soon retitled: Teaching Professor).  
Professor Nancy Bou Ayash has been elected to serve as Associate Chair and then next Chair (2023-2025) of the Transnational Composition Group, a standalone member group of the Conference on College Composition and Communication (CCCC).
Professor Colette Moore has been awarded funding from the Walter Chapin Simpson Center for the Humanities in support of the Studies in the History of the English Language conference and colloquia she will be hosting at UW.
Professors Stephanie Clare and Jesse Oak Taylor have been awarded a Mellon Collaborative Summer Fellowship for New Graduate Seminars in the Humanities, titled "Ecocriticism/Feminist and Queer Publics."  The fellowship is part of the Reimagining the Humanities PhD and Reaching New Publics: Catalyzing Collaboration program, which advances new directions in public scholarship.
Professor Kate Norako and her research team have been awarded a Simpson Center Digital Humanities Summer Fellowship grant to continue work on their digital project, "Richard Coer de Lyon Multi-text." Take a minute to check out impressive progress so far by clicking on the previous link.
Recent Lecturer Sharmila Mukherjee's review of the Museum of History and Industry exhibit, Beyond Bollywood, appeared in the Seattle Times: "The most compelling aspect of the show is its focus on faces. Radiant faces loom out from images on the walls. At a time when immigrants are being described as dangerous, faceless people, these faces ask visitors to pause and look."  Read it all here.
Professor Anu Taranath continues to receive widespread acclaim for her book, Beyond Guilt Trips: Mindful Travel in an Unequal World. In addition to receiving the Foreword INDIE book award and being a finalist for several other awards, including the Washington State Book Award and the Wishing Shelf book award, Beyond GuiltTrips has recently been included in Oprah Magazine's "26 Best Travel Books"!  Anu and colleagues also received a Simpson grant to support the project, "Pedagogies of Reciprocity: The Politics of International Education."
Professor David Crouse's story "68-70" recently won the Juxtaprose Fiction prize and will be appearing in their magazine next month. In addition, David has new stories appearing in Agni and The Bennington Review.
Professor Maya Sonenberg's short story collection, Bad Mothers, Bad Daughters: Stories, has received the 2021 Sullivan Prize for short fiction and will be published by the University of Notre Dame Press in Fall 2022.
Maya was also elected to the Faculty Senate Executive Committee.  Thank you to Maya for representing the College of Arts & Sciences in this important faculty governance work.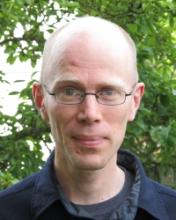 Professor Charles LaPorte has been awarded funding for a colloquium on "Historical Poetics" from the Simpson Center for the Humanities.
Professor Stephanie Clare has been awarded a Royalty Research Fund grant for Fall 2020.
Lastly, be sure to watch Professor Emerita Heather McHugh deliver a comforting address to the people of the city of Seattle and beyond.  Seattle's alternative newspaper, The Stranger, published a series of videos on the occasion of the Coronavirus stay at home order featuring local luminaries.  McHugh's video in that series, titled "A Message to the City from Heather McHugh," muses on weird times, lapping seas, burnt pies, mortality, fellow feeling, and a poem is read from her new book Muddy Matterhorn.  Hard not to smile in Heather's warm and wise cyber-presence!