Submitted by Henry J Laufenberg on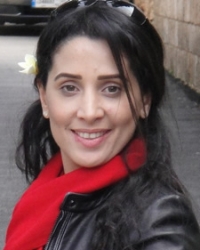 English Matters is excited to announce the Provost has approved the promotion of Nancy Bou Ayash to the rank of Associate Professor with tenure, a well-deserved accomplishment.  Congratulations Nancy!  And we're just as pleased to announce good promotion news for Anu Taranath and Megan Callow.  The Provost has approved Dr. Taranath's promotion to the rank of Principal Lecturer, and Dr. Callow to the rank of Senior Lecturer.  Department Chair Anis Bawarshi extends his thanks to the faculty who contributed committee work to these promotions, and particularly to main office staffer and Assistant to the Chair Karla Tofte, who made sure the voluminous paperwork for all three promotions proceeded when and as needed.
Candice Rai has received a Simpson Center Reimagining the Humanities PhD and Reaching New Publics grant to develop a new graduate seminar titled "Rhetoric, Urban Justice, and Public Engagement."  The Reimaging the Humanities grant aims at linking the UW with local two year colleges, mentoring graduate students to be effective in teaching broad sets of interested students, and funding faculty to incorporate public humanities into their graduate seminars.  The grant itself is supported by the Andrew W. Mellon Foundation. 
Likewise, Kate Norako has been awarded a Simpson Center Digital Humanities Summer Fellowship grant for work on a team project, "Richard Coer de Lyon: A Medieval Multi-text."  As the name implies, the Digital Humanities Summer Fellowship "offers annual summer fellowships for faculty and doctoral students to pursue research projects that use digital technologies in innovative and intensive ways and/or explore the historical, social, aesthetic, and cross-cultural implications of digital cultures."  According to Dr. Norako, her project will "recover Richard Coer de Lyon. Once complete, this project will provide online critical transcriptions of all extant versions (whole and fragmentary) of this medieval romance."
Two more of our colleagues have also been awarded Simpson Center support for exciting projects. Eva Cherniavsky has received funding for a colloquium titled "In the Vortex (or, Whither Neoliberalism?)," in collaboration with Leerom Medovoi at the University of Arizona.  And Charles LaPorte, in collaboration with Jesse Oak Taylor and Gary Handwerk, has received funding for "A Digitally-Networked International Conference on Ecology and Religion in Nineteenth-Century Studies," to be held jointly with the University of Lancaster, Baylor University, Georgetown University, and the University of Washington.  Congratulations to all!
Shawn Wong is part of a new exhibition at the Washington State History Museum in Tacoma, "A Thousand Words' Worth: Washington Authors Tell Stories With Objects," which runs through August 4. "We invited a group of well-loved authors with diverse voices from around the state to dive into our collections. We asked them to select objects to tell stories with," said museum Audience Engagement Director Mary Mikel Stump. "We want to actively use our collections to engage communities with history in unique and accessible ways…. Historic artifacts, ephemera and images hold significance and embody story; that is one reason we seek to preserve them. The thirteen selected authors, or interpreters in the cases where authors are deceased, have sought objects with a resonating essence to combine into meaningful vignettes. The 'object stories' are paired with their published or newly-inspired writing."
Charles Johnson is also a part of the above exhibit at the Washington State History Museum in Tacoma.  Johnson writes, "In 1972, not long after Jacob Lawrence joined the faculty at the University of Washington, he was asked to portray the adventurous story of George Washington Bush, a black pioneer who in 1845 co-founded a settlement now called Tumwater. In five narrative painting that blend expressionism with cubism, a style Lawrence called 'dynamic cubism,' one of America's greatest artists depicted Bush's odyssey from Missouri in 1844 to his settlement north of the Columbia River. I wrote the copy for this exhibit, and in doing so learned much about early Oregon and Washington history."  Find museum hours and ticket info here, free admission third Thursday's from 3-8pm.  Did someone say road trip!?
The English Department's Chadwick Allen, currently serving as the University's Associate Vice Provost for Faculty Advancement, will deliver a 2019-2020 Katz Distinguished Lecture in the Humanities.  You might recall that our own Professor Brian Reed, recently poached by the College of Arts and Science to serve as Dean of the Humanities, delivered the Katz Lecture last spring.  Might we see a trend in these two data points?  Our best guess is that being a dedicated, intelligent, engaging professional academic results in prestigious public speaking engagements and head-hunting by the greater university administration.  Congratulation Dr. Chadwick!
English Matters is pleased as punch to announce Professor Gillian Harkins has been awarded the Barclay Simpson Prize for Scholarship in Public for her decade of collaborative work in facilitating coalition-building among Washington state's diverse range of prison and post-prison education programs. The Barclay Simpson Prize is meant to recognize UW faculty who practice humanities scholarship as a public good.  You can read more about Gillian's award and the prison education coalition-building work here.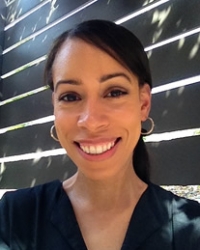 Professor Habiba Ibrahim has been elected to the Executive Committee of the MLA Forum on Race and Ethnicity Studies. And Gillian Harkins has been elected to the Executive Committee of the MLA Forum on Sexuality Studies.  These honors speak to the impact of Habiba's and Gillian's work and how highly regarded they are among their peers.  Congratulations!
And, lastly but not leastly , Lecturer Sharmila Mukherjee's review of the Seattle Art Museum's recent special collection show Peacock in the Desert: The Royal Arts of Jodhpur India was published in the Seattle Times.  Dr. Mukherjee's review is crisp and precise, in language that stand up off the page: "For viewers used to the post-Renaissance Western pictorial tradition, the representation of figures, time and space is a bit of a shock. Smack in the middle of what looks like a naturalistic painting is a three-headed monster. Aircraft shaped like gorgeous peacocks fly over lush green landscapes. The value of these paintings is that they make us question what now goes as common sense in the West and, because of the British Empire, around the world: concepts of a linear time and a secular world order. They allow us to see the world in radically different ways."  Read the entire article here.